Dopis na Ukrajinu
To His Beatitude Major Archbishop Sviatoslav Shevchuk of Kyiv-Halyc 5. 3. 2014
To all friends and colleagues in Ukraine
Let me express deep solidarity and sincere support in these turbulent times for Ukraine and wish you peace of God on behalf of the members of the Czech Bishop Conference's Group for Social Questions!
With deep respect we have observed the struggle of Ukrainian people for freedom, justice and democracy during the past months. People who protested on Independence Square in Kyiv faced unprecedented police violence. Being terrorized and even killed by the apparatus of their own state they demonstrated enormous courage and endurance. Their struggle has been all the more difficult as it was initially accompanied by silence from the Western public. The sacrifice of tens of victims and hundreds of injured finally contributed to the effective demission of Yanukovych's regime.
Considering the brave behavior of Ukrainian people, we realized not only that Ukraine's aspiration to belong to the family of European nations is justified and natural, as the cultural and spiritual connection between our nations proves stronger than the obstacles of the post-Soviet situation; we also learned that the resolute decision for freedom, emancipation and self-determination, as constitutive parts of human dignity, can be inspiring for today's Western Europe.
In light of the recent developments in Crimea we feel an even much stronger need to reaffirm these basic views and values that we share. Please note that the recent response of the defeated regime and supporting Russian authorities is unacceptable for us. The fact that Russian authorities officially declared an armed invasion onto the Ukrainian territory and that Russian troops actually intervened in Crimea, which is an obvious violation of international law, raises strong feelings of indignation among us.
Please, accept our condolences over all the victims who died in Kyiv and elsewhere, for their families, and for the injured. We join the prayers of Holy Father Francis for peace, justice and prosperity for your country. We are also ready to support and assist you in needs with all means at our disposal.
May God bless Ukraine!
Assoc. doc. Jindřich Šrajer, SDB
chairman
Další články ze sekce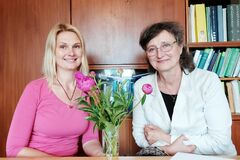 Jaká je situace s množstvím vody v České republice? Co můžeme pro vodu v přírodě udělat my lidé? Nejen na tyto otázky odpovídá profesorka Hana Čížková v rozhovoru, který můžete shlédnout na: Rozhovor na aktuální téma: Sucho.